Friday 17.30-18.45, Ansgarskyrkan.
Start week 3.
8 classes. Information about dates soon
Course fee 2.060 kr. 
75 min.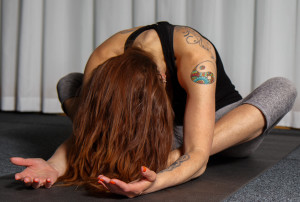 Let go of all your worries and stress with us during six fridays this spring. In a healing and relaxing yin yoga practice we will mix pranayama, meditation and yinyoga – a total let go. We will release ourselves from what has been, recover from the working week and open our mind to what is to come.
Yin yoga is a form of yoga where you stay in each position for a long time and therefore can reach all the connective tissue that will help you reach those places in your body that need the most time. It suits everybody. It is great for increasing mobility, as a complement to other exercise, as a practice in relaxation and for you who just wants to give yourself a quality moment on the mat.
We have plenty of equipment so that each and everyone should be able to modify the positions to suit their body.

Course code: LG
Register here!

Social Share