Monday 19.30, Ansgarskyrkan.
Course start week 4. 16 classes.
Course fee 4.020 kr.
90 min.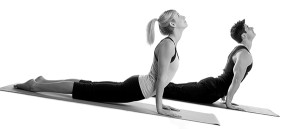 This is a dynamic form of yoga with a high tempo and challenging physical asanas that take inspiration from both ashtanga and hatha. At the same time, Vinyasa yoga has a strong focus on yoga as a guide in life and provides space for both self-reflection as well as other mental exercises.
Vinyasa yoga suits the more experienced yogi with previous experience in hatha, ashtanga or any other type of physical yoga. This class will have an active flow, by which we mean a flow in which the positions are done together with the breath and an inner heat is generated by including vinyasas in between the exercises.
Each class ends with some guided relaxation (savasana).
Course code: VY
Register here!
Social Share