Thursday 19.40, Ansgarskyrkan. 
Course start week 35. 15 classes.
Course fee 3.775 kr.
80 min.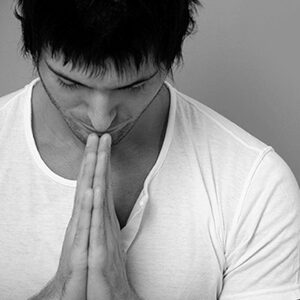 In De-stress yoga we practice traditional Hatha yoga positions mixed with mobility training to develop strength, mobility and wellness in the body.
Self massage with Yoga Tune Up balls is sometimes included to explore and be more present in our bodies. Another benefit of self massage is that it releases tension in muscles, connective tissue as well as breathing – making it the perfect compliment to help you de-stress.
Some parts of the class will consist of yoga in a more active flow, other parts of the class will be focused on staying in the positions for a longer period of time. Your breathing will also be one of the main things we will be working on.
Every class will end with either a longer, guided relaxation or Restorative Yoga. Sometimes there will be both. In Restorative Yoga, the body is supported by blankets, bolsters and yoga blocks and we sink down into each position. Body, mind, breathing and nervous system are given the right environment to let go of deep seated tension and stress. You are given the opportunity to relax, center yourself and recharge. Sometimes we also use essential oils for some calming aromatherapy.
This is a course where both body and mind are given the time and guidance to be able to find some inner peace. Everyone if most welcome to join this class, regardless of age. No previous knowledge of yoga is required.
Course code: DS
Register here!
Social Share